Majority Report Worker Shortages
In the past year, 56 percent of business surveyed reported that their companies had experienced difficulties in obtaining workers with the skills necessary to fill specific job requirements. Forty-three percent reported no difficulties.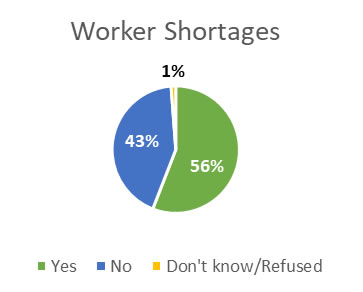 Of the firms reporting worker shortages in second quarter 2018:
Twenty-eight percent reported short-term worker shortages

Forty-three percent reported long-term worker shortages

Thirty-one percent reported both short-term and long-term worker shortages.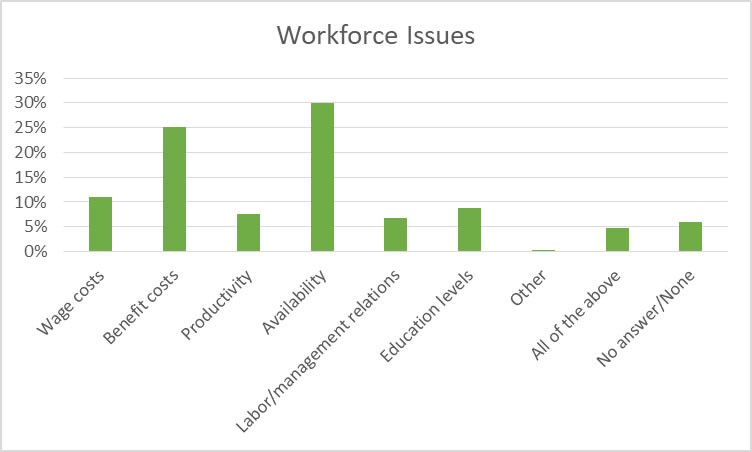 Labor Availability and Benefits Costs Are Key Workforce Issues
When asked about labor market issues impacting their business, 30 percent of businesses surveyed reported that they considered availability of candidates the most important workforce issue in their business, and 25 percent reported benefit costs.
---